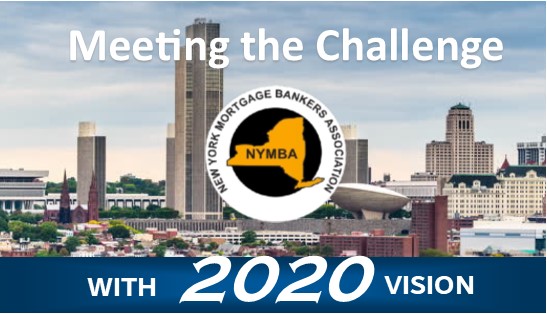 MEETING THE CHALLENGE WITH 2020 VISION
New York MBA is holding a series of Webinars to engage members, share information and discuss the current lending environment. All members are invited to attend, and all employees of member companies are eligible to attend for free.
Future members are able to attend one complimentary webinar session. Additional sessions can be accessed for a nominal fee. Future members can join New York MBA at any time by going to our membership page or by clicking here.
New York MBA addresses all facets of the real estate finance industry including Branch Licensing, Originations, Processing, Underwriting, Closing, Compliance, and Loan Servicing. In addition to sessions that will address current top-of-mind topics, there will be an ongoing tract of Loan Servicing Webinars that will kick-off on September 23rd at noon with: