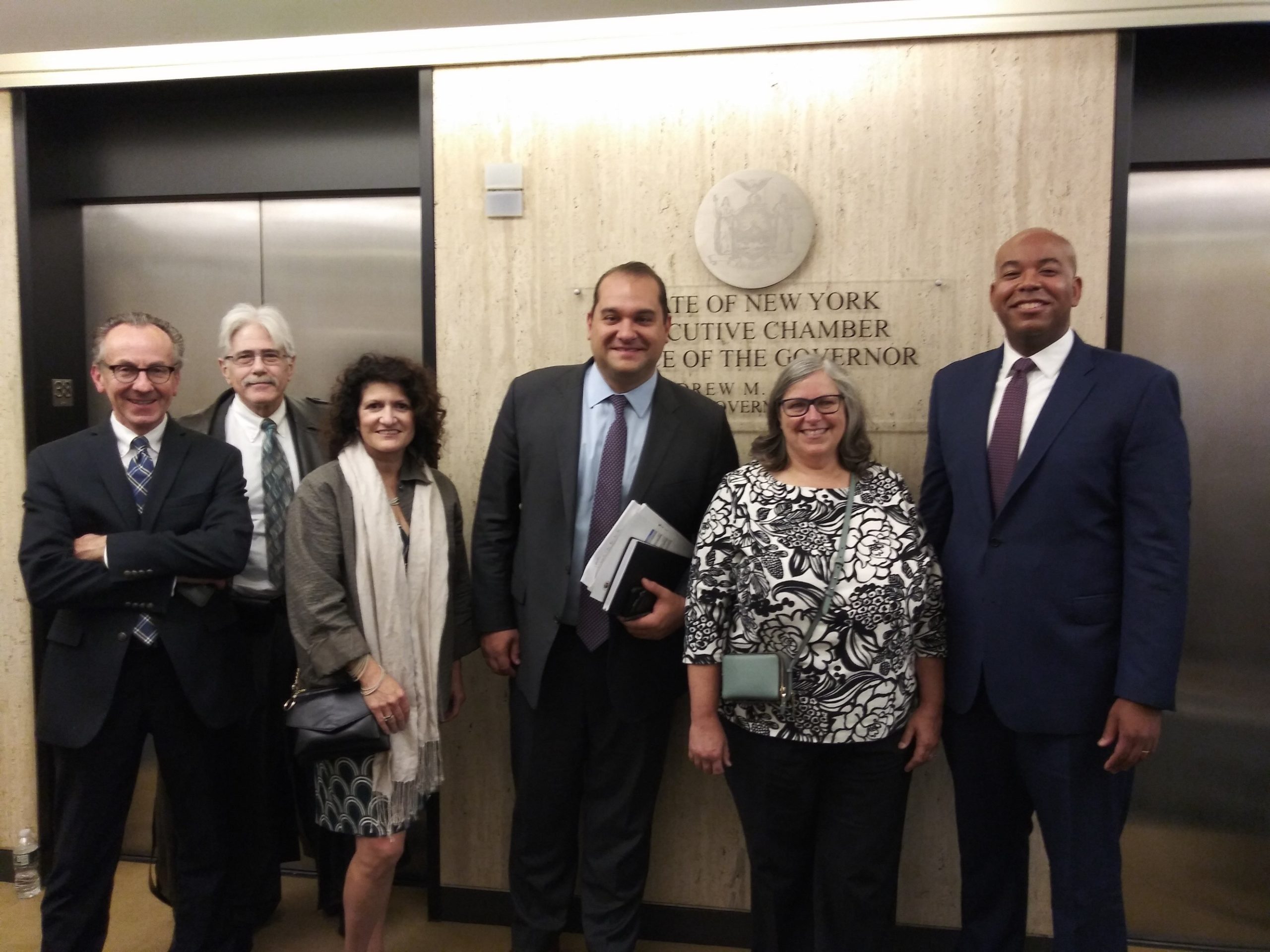 NYMBA meets with Governor Cuomo's Staff on Manufactured Housing Title Conversion
October 25, 2019:  NYMBA, with other industry professionals, met with the Governor's staff about the need for titling conversion in New York. Currently, manufactured housing is titled as personal property/chattel and there is no mechanism to convert title to real property. New York is the only state that does not allow for title conversion for manufactured housing.
With over 190,000 manufactured housing units in New York State, primarily located in rural upstate, western New York, and areas of Long Island and Staten Island, manufactured housing remains a source of affordable housing and a means for low and moderate income New Yorkers to establish wealth and financial security.
The Governor's staff was very receptive to having a process for title conversion as it benefits many New Yorkers around the state and we look forward to continuing the conversation.