2019 Convention Program & Topics
June 9-10-11
---
TENTATIVE SCHEDULE
Lots of time for vendor visits in Exhibitor Hall has been built into the agenda all three days!
11:45-1:15 p.m.    NY MBA Board Meeting
1:15-2:00 p.m.       Local MBA Chapters Roundtable
2:15-3:45 p.m.       Break-out sessions
4:30-5:00 p.m.       Annual Membership Meeting
5:00-6:30 p.m.       Opening Ceremony, Installation & Reception
8:00-9:00 a.m.         Breakfast
9:00-10:00 a.m.      Interview with Chris George, MBA Chair
10:15-11:30 a.m.   mPower program with Marcia Davies
12:00-1:15 p.m.      Lunch with Marina Walsh
1:15-2:30 p.m.         NYS DFS Update with Rholda Ricketts
3:45-4:45 p.m.         Guest Speaker Mike McAuley
5:00-6:00 p.m.         Networking Reception
6:00-8:00 p.m.         Dinner, Guest Speaker Rob Chrisman
8:00-9:00 a.m.          Working Breakfast
9:15-10:30 a.m.       CEO Roundtable
10:45-11:45 a.m.    Affordable Housing Programs
12:15-1:15 p.m.       Lunch
1:30-2:30 p.m.          Breakout Sessions
2:30pm                         Convention Concludes
Time provided for vendor visits in Exhibitor Hall
ADDITIONAL SESSIONS & TOPICS
SONYMA: what's new, review of programs, Q&A
Digital Mortgage-API
Marketing to Millennials & Beyond—a current view from the experts (Millennials & GenZ)
Cyber Security & Wire Fraud
Compliance Issues—What's on YOUR mind?
The new URLA with Ellie Mae
Affordable Loan programs with Fannie Mae, Freddie Mac, SONYMA & more
CONVENTION REGISTRATION
     EARLY BIRD REGISTRATION:
                 Register by April 30th and save $100!
NYMBA Member            $ 495
Future Member                $ 695
MBA Board Members  $ 395*
*Officers & Directors of state & local NYMBA member associations receive discounted pricing.  Apply one discount per registration, where applicable.
---
SPONSORS & EXHIBITORS
A great way to support NYMBA and a fantastic opportunity to connect with industry partners!
Click here for the menu of SPONSORSHIP OPPORTUNITIES and benefits for each level.
---
2018 Annual Convention–Success!
Premium Level Sponsors
DIAMOND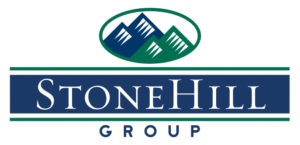 ---
PLATINUM

---
GOLD

---
Thank you!