"MAKING A DIFFERENCE TOGETHER"


The NYMBA Advocacy Day Conference
February 6-7, 2018   
Members came together to talk about proposed legislation with law makers in the NYS Assembly and Senate.
ANNUAL CONVENTION
The NYMBA 4th Annual Convention "Exceeding the Vision" will be held April 3-5 at the Marriott Hotel, 189 Wolf Rd,  Albany. We promise the best convention yet, adding breakout sessions and full registrations for exhibitors and sponsors.
Hotel rooms are limited and must be booked by 11:00pm, March 14, 2018 for the special rate of $149 per night.  So don't wait.
REGISTRATION FORM
SPONSOR & EXHIBITOR FORM
BOOK HOTEL ROOM
JUST A FEW OF OUR CONVENTION SPEAKERS
CONGRESSMAN JOHN FASO
John Faso was elected to represent the 19th District of New York in the United States Congress on November 8, 2016. Faso has been appointed to the House Budget, Transportation and Infrastructure, and Agriculture committees.   He is a former Republican leader of the New York State Assembly. As a member of the Assembly, John developed and pushed proposals that led to real balanced budgets, including the first reduction in state spending in over five decades, while closing a $5 billion deficit. He has led the way on legislation that made a difference for tens of thousands of families such as the STAR program, education, criminal justice and state spending reform.  Congressman Faso will be the keynote speaker at the opening night installation dinner.
DR. TED JONES
Always a favorite at the NYMBA Convention, Dr. Ted Jones is the Chief Economist for Stewart Title. Ted gives an entertaining and interesting view of what's to come for the industry over the next year. In his 2018 presentation "By the Numbers: Real Estate and Economic Outlook" Ted talks about the industry impact of the tax law changes, the economy, trends in interest rates, and much more. Don't miss Ted      at the Economic Forecast Luncheon on Wednesday, April 4th.

DAVE STAGNITTI
Genworth's, Dave Stagnitti CMB, chairs the CMB Committee for the NYMBA. Dave has a real passion for mentoring others in the quest to achieve the respected designation. In his session, "How to Become a CMB", Dave will arm you with the necessary information to reach the goal of becoming a CMB.
            DIAMOND SPONSOR                               

   PLATINUM SPONSOR                               

     SILVER SPONSOR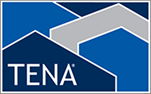 BRONZE SPONSOR