Announcing 2019 Convention Dates:
June 9, 10, 11     Sunday through Tuesday

---
HOW TO ESTABLISH THE ULTIMATE LENDER/REALTOR RELATIONSHIP
 
A WEBINAR:  Friday, November 16, 2018  
Time:  11:30am – 12:30pm
In today's market, every lender needs to determine how to achieve the winning edge that drives growth and revenue.  Hear from Ari Karen, Principal with the Offit Kurman law firm and CEO of Strategic Compliance Partners, as he discusses how to establish the ultimate lender/Realtor business relationship. This special briefing will explain how Realtors and lenders can work more closely together and become more economically aligned while reducing compliance risks inherent in most existing referral/lead platforms.
During this webinar, Mr. Karen will focus on:
• Marketing agreements
• Co-marketing
• Proper creation and maintenance of agent owned joint ventures
Ari Karen
Principal at the Offit Kurman Law Firm &
CEO of Strategic Compliance Partners
Ari Karen is an experienced litigator who focuses his practice in representing financial institutions in both government investigations and litigation before state and federal trial and appellate courts nationwide. He represents clients on matters concerning banking regulations, Dodd Frank financial reform laws, contractual disputes, employment and labor statutes, wage-hour class actions, employment discrimination and fair lending matters, complaints and non-competition claims, among others.
Date:  Friday, November 16, 2018
Time:  11:30am – 12:30pm
Register today so you can determine if these strategies should be added to your 2019 goals!
(NYMBA Members always receive discounted pricing for NYMBA educational offerings, webinars and conferences.)
REGISTRATION FORM
ONLINE REGISTRATION
---
BE A PART OF NYMBA'S EDUCATION COMMITTEE
If you have a passion for staying on  top of industry trends, changes in policies, or have ideas for relevant topics to bring to our members this committee is for you! We strive to keep our members informed and provide educational opportunities to meet the changes happening in our industry.
---
SPECIAL STATE PRICING FOR MBA CLASSES AND WEBINARS
The Mortgage Bankers Association offers discounted pricing for classes, seminars and compliance essentials to NYMBA members who are not members of the MBA. MBA classes, seminars and compliance essentials for MBA members can also be purchased through this website connection.  LIVE CLASS AND WEBINAR OFFERINGS
---
What's new from MBA Compliance Essentials?
Through our partnership with the national MBA, we are pleased to announce a series of new resources from MBA's popular Compliance Essentials (CE) program, which all have special pricing for our state association members. All CE resources are created in collaboration between MBA and top industry legal experts…and, this month national MBA members benefit from a free MI master policies analysis.
View Compliance Essentials Offerings
---
2018 EVENTS
"MAKING A DIFFERENCE TOGETHER"
 
MBA Advocacy Day, Washington, D.C.
NYMBA members from across the state  went to Washington D.C.  for the 2018 MBA National Advocacy Conference and to Capitol Hill to meet with elected officials and policymakers on behalf of the New York real estate finance industry.
Nearly 400 industry advocates from more than 40 states attended the MBA National Advocacy Conference April 24-25, 2018.  More than 360 attendees participated in 230 official constituent meetings with their Senators and Representatives on Capitol Hill.
Source: Steve O'Connor soconnor@mba.org; Bill Killmer at (202) 557-2746 bkillmer@mba.org
---
ANNUAL CONVENTION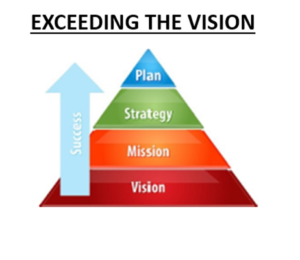 We had a great event at the 2018  Annual Convention,"Exceeding the Vision."   Great speakers, relevant topics and prime networking opportunities.
Check it out–we had a blast!
Click here to see some highlights of the 2018 Convention in Albany.
---
NYMBA Advocacy Day Conference, Albany, NY
Members came together to talk about proposed legislation with law makers in the NYS Assembly and Senate.
2018 SPONSORS ~ THANK YOU!
                                   DIAMOND SPONSOR                               

                                   PLATINUM SPONSOR                               

GOLD SPONSOR