BE A PART OF NYMBA'S EDUCATION COMMITTEE
Contact committee chair Kim Chizuk if you have a passion for staying on  top of industry trends, changes in policies, or have ideas for relevant topics to bring to our members.
---
SPECIAL STATE PRICING FOR MBA CLASSES AND WEBINARS
The Mortgage Bankers Association offers discounted pricing for classes, seminars and compliance essentials to NYMBA members who are not members of the MBA. MBA classes, seminars and compliance essentials for MBA members can also be purchased through this website connection.
Budgeting and Financial Planning for Non-Believers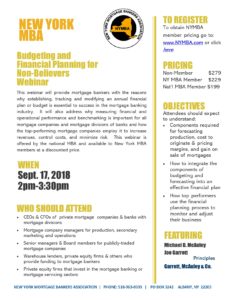 LIVE CLASS AND WEBINAR OFFERINGS
---
What's new from MBA Compliance Essentials?
Through our partnership with the national MBA, we are pleased to announce a series of new resources from MBA's popular Compliance Essentials (CE) program, which all have special pricing for our state association members. All CE resources are created in collaboration between MBA and top industry legal experts…and, this month national MBA members benefit from a free MI master policies analysis.
View Compliance Essentials Offerings
---
2018 EVENTS
"MAKING A DIFFERENCE TOGETHER"
 
MBA Advocacy Day, Washington, D.C.
NYMBA members from across the state  went to Washington D.C.  for the 2018 MBA National Advocacy Conference and to Capitol Hill to meet with elected officials and policymakers on behalf of the New York real estate finance industry.
Nearly 400 industry advocates from more than 40 states attended the MBA National Advocacy Conference April 24-25, 2018.  More than 360 attendees participated in 230 official constituent meetings with their Senators and Representatives on Capitol Hill.
Source: Steve O'Connor soconnor@mba.org; Bill Killmer at (202) 557-2746 bkillmer@mba.org
---
ANNUAL CONVENTION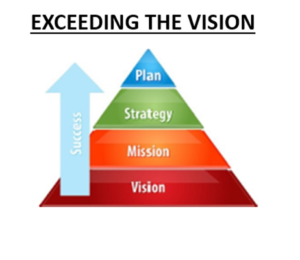 We had a great event at the 2018  Annual Convention,"Exceeding the Vision."   Great speakers, relevant topics and prime networking opportunities.
Check it out–we had a blast!
Click here to see some highlights of the 2018 Convention in Albany.
---
NYMBA Advocacy Day Conference, Albany, NY
Members came together to talk about proposed legislation with law makers in the NYS Assembly and Senate.
2018 SPONSORS ~ THANK YOU!
                                   DIAMOND SPONSOR                               

                                   PLATINUM SPONSOR                               

GOLD SPONSOR