NY STATE LEGISLATURE
PASSES BILL TO ADDRESS
VACANT AND ABANDONED PROPERTIES
In the early morning hours Saturday, June 18, 2016, the NY State Legislature passed S8159, a bill that would require servicers to maintain vacant and abandoned property that they do not own, for the many years that a foreclosure takes in the state of New York. Federally and state chartered depositories are exempt from the requirement if they either originate, own, service, or maintain their mortgages, or a portion thereof; and have less than 3/10 of 1% of the total loans in the state which they either originate, own, service or maintain.
Lenders/servicers will be required to inspect properties within 90 days of delinquency to determine delinquency, and continue to inspect every 25-30 days. Within 7 days of determining the property is vacant, the lender/servicer must post a notice on the property stating that they are maintaining the property, and provide a phone number to call. If there is no response from the borrower within 7 calendar days of posting, the lender servicer must secure and begin maintaining the property. The lender/servicer may not remove any of the borrower's personal property. There is a $500 per day fine for non-compliance.
The legislation also includes: a requirement to notify delinquent borrowers that they may stay in the property throughout the foreclosure process; a requirement for the NYSDFS to publish a Consumer Bill of Rights; a requirement for a lender/servicer who acquires a property through a judgment of foreclosure to place a property back on the market for sale within 180 days of the deed of sale or within 90 days of renovation of the property, whichever occurs first; extension of " workout" options in the mandatory settlement conference; an expedited foreclosure process for vacant and abandoned property, if the borrowers fails to appear at the mandatory settlement conference; and technical changes to the STAR Personal Income Tax Credit.
For full text of the bill, click HERE.
NYMBA HOLDS ANOTHER
SUCCESSFUL CONVENTION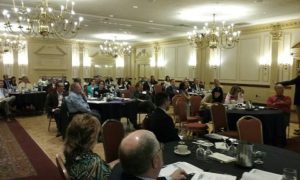 The NYMBA held another successful convention in Albany on June 9th and 10th. Topics were TRID, Cyber Security, HMDA, Millennials, Enforcement, Legislation, Success Strategies, NYSDFI, and QC. Here's the emails we received after the conference:
"You guys did a fantastic job planning the conference!  The sessions were all very interesting, informative and relevant to our day to day operations in this environment."
"We can't thank you enough for your efforts, and bravo to you on another great convention last week in Albany!!"
"Thank you for putting on a great conference. All the speakers were top notch."
"I really enjoyed each speaker. The Conference was excellent!! Love having this information.  You made me look like a super star at our company meeting this morning.  Thank you!! "
"Great conference!"
"I want to thank you for all of the work you put into the convention.  It was informative with a wide range of topics and speakers.  I look forward to attending next year."
"I had a wonderful time & the program was very worthwhile. Thanks for putting on a great show."
"Thanks for another great conference last week in Albany.  I enjoyed the speakers and getting to know some folks for the first time ".
NY LENDERS DEALT BIG BLOW IN PASSAGE OF
NYS A6932A
"New York State Abandoned Property Relief Act"
On May 24, 2016 A6932A  passed the NYS Assembly.  The companion bill S4781A is in committee in the Senate. While this bill is well-intentioned, this legislation is seriously flawed and would significantly increase mortgage lender/servicer costs and legal risks without providing a viable solution for our State's abandoned homes and their communities. New York would be much better served emulating the bipartisan and industry-supported alternative approaches contained in legislation advancing in Ohio and Pennsylvania.
New York has the second longest foreclosure process in the country. These extremely long timelines are not the result of mortgage industry failures. Rather, the years it takes to foreclose on a property in NY is the direct result of a judicial foreclosure regime combined with state law which mandates very specific procedures and timelines.
Lenders do not profit by this long process and have long advocated for actions to expedite the foreclosure process for these vacant and abandoned properties and bring them back into productive use. This should be the core public policy objective of any legislation New York considers. Instead, S.4781-A/A.6932-A would require mortgage lenders/servicers to identify, secure, and maintain vacant and abandoned properties prior to completing the foreclosure process for a number of years. This raises serious legal and economic issues for the real estate finance industry, ranging from trespass concerns to the costs of maintenance for properties that these lenders/servicers do not own. Another concern is the vacant and abandoned property registry that would be created by this legislation. These properties are a target for vandalism and other criminal activity, and such a registry would only serve as an advertisement for what properties are vulnerable. At best, this legislation as structured would provide a rudimentary level of preservation for vacant and abandoned properties, while failing to adequately address the backlog of these properties. Simply put, S.4781-A/A.6932-A would not provide the lasting, corrective solution that New York communities and neighborhoods deserve and need.
Neighboring states with bipartisan, industry-supported legislation, are addressing the problem of vacant and abandoned property with a process for a fast-track foreclosure. In Ohio just passed fast track foreclosure legislation for vamct and abandoned property that will be effective in 90 days. In Pennsylvania, House Bill 1954 is co-sponsored by 45 legislators and is awaiting consideration in the House Urban Affairs Committee. Both bills were developed with stakeholder input, including the real estate finance industry, to ensure that expedited foreclosure could be realistically achieved for vacant and abandoned properties. These bills will help communities with this vexing issue without dramatically increasing mortgage industry costs—which ultimately must be passed on to future creditworthy borrowers.
If S4781 passes the Senate, the end result bill be that lenders will be forced to tightened the credit box to the point of mitigating any risk, meaning that only the strongest borrowers will be able to obtain financing.
We urge you to voice your  opposition to S4781A, which while well-intentioned is flawed and would expose lenders and servicers to unnecessary risks. You may do so by  linking to the Mortgage Action Alliance (MMA) by clicking HERE.
——————————————————————————–
NYS 2016 Budget Reinstates the
Refund of the
Special Additional Mortgage Recording Tax
On Friday evening, April 1, 2016 the New York State Budget was passed. The budget included the following language:
PART LL
"Section 1. Paragraph (b) of subdivision 9 of section 210-B of the tax law, as added by section 17 of part A of chapter 59 of the laws of 2014, is amended to read as follows:
(b) Carryover or refund. In no event shall the credit herein provided for be allowed in an amount which will reduce the tax payable to less than the fixed dollar minimum amount prescribed in paragraph (d) of subdivision one of section two hundred ten of this article. If, however, the amount of credit allowable under this subdivision for any taxable year, including any credit carried over from a prior taxable year, reduces the tax to such amount or if the taxpayer otherwise pays tax based on the fixed dollar minimum amount, any amount of credit not deductible in such taxable year may be carried over to the following year or years and may be deducted from the taxpayer's tax for such year or years. In lieu of carrying over to the following year or years, the unused portion of credits attributable to the special additional mortgage recording tax paid by the taxpayer as mortgagee with respect to mortgages of real property principally improved or to be improved by one or more structures containing in the aggregate not more than six residential dwelling units, each dwelling unit having its own separate cooking facilities, such taxpayer may elect to treat such unused portion as an overpayment of tax to be credited or refunded in accordance with the provisions of section ten hundred eighty-six of this chapter, except that no interest shall be paid on such overpayment.
2. This act shall take effect immediately and shall be deemed to have been in full force and effect on the same date and in the same manner as part A of chapter 59 of the laws of 2014, took effect."
As previously reported, upon learning that the 2014 budget eliminated the refund, effective with the 2015 tax year, the NYMBA contacted  the New York State Assembly and Senate; explaining the impact on non-depository lenders, and requesting a correction in the 2016 budget, retroactive back to January 1, 2015. In addition, we asked you to contact your legislators. As a result, there was bipartisan support in the NYS legislature for the correction, and it was added to both the Assembly and Senate One House bills, and inserted into the final bill, passed by both the Assembly and Senate. Our sincere thanks go out to all of you that assisted in this effort. Loss of the refund would have had a devastating impact on mortgage bankers doing business in the state of New York when filing their 2015 tax returns.
June, 2016 Convention Sponsors
PLATINUM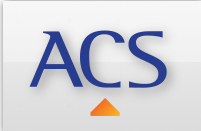 Acquavella, Chiarelli, Shuster & Co, LLP
Certified Public Accountants and Advisors

 SILVER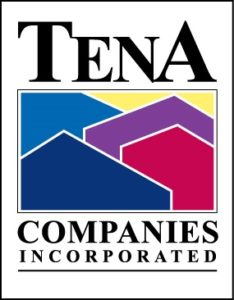 BRONZE


THANKS TO OUR 2015 CONVENTION GOLD SPONSOR