JOIN NEW YORK MBA
The support of every residential real estate finance entity in New York is imperative to enable our continued efforts to promote and refine  industry standards and remain vigilant in monitoring legislation that affects YOUR business.  Sign-up now and all employees of your company receive member-benefits.  Already a member–RENEW YOUR MEMBERSHIP TODAY!
The New York Mortgage Bankers Association furthers the standards of the real estate financing profession in the areas of education, legislation, regulation, and ethics of practice.
By taking advantage of the resources offered by the New York Mortgage Bankers Association, you will be in a position to meet the demands of today's competitive market and plan for the challenges of tomorrow. Since Membership is by company, all employees of your company are considered members and can take advantage of the following benefits:
Monitoring of State Legislation – NYMBA keeps members informed on pending legislation
Lobbying for the Industry – The New York Mortgage Bankers Association is a registered lobbying organization in the State of New York.
Educational Opportunities – Via classroom seminars or online webinars, NYMBA enables your company to increase efficiency and productivity and stay competitive in the real estate finance industry.
Earned Continuing Education Credits – NYMBA contracts with CE providers who conduct classes and submit for continuing education credits for non-depository lenders.
Annual Convention – the Convention is an exclusive event for the New York mortgage banking profession that is structured to educate, enlighten and offer unique networking opportunities for its members. Each year, the Convention will offer complete educational and legislative updates from leading industry and MBA professionals, a trade show of exhibitors, and more. Members receive regular Convention alerts and discounted pricing for this special event.
Liaison with State/Federal Regulatory Authorities – NYMBA works closely with regulatory authorities on members' behalf.
Public Relations Contact with the News Media – NYMBA serves as the contact for news media throughout New York and directs the media to leaders of NYMBA.
NYMBAlerts E-News – NYMBA keeps members apprised of the latest breaking information via special broadcast NYMBAlerts. As a NYMBA member, your company receives these at no additional cost.
The New York Mortgage Bankers Association received its non-profit trade association approval from the State of New York in September of 2014. Since the statewide association began operations, the group has had a number of successes and accomplishments. Some of which are:
Instrumental in IMB's (Independent Mortgage Bankers) recapturing their portion of the NYS Mortgage Recording Tax
Collaboratively worked to form and pass legislation that affects lenders and Industry Partners:

Appraisal Management Company (AMC) Licensing
Manufactured Housing Title Conversion (to be considered Real Property)*
Fast-track Foreclosure process for Zombie/Vacant & Abandoned properties
Eliminate statutory 25% mortgage insurance coverage limitation

Fixed the New York State sub-prime calculation when FHA went to Life-of-Loan MIP
Reversing a state budget provision that no longer allowed non-depository lenders to receive a refund of the special additional mortgage recording fee
Joining with several national trade associations in a successful effort to soften the final New York State cyber security rule
Forging relationships with key members of the New York State Legislature, bringing the association into the conversation when proposed legislation has an impact on the mortgage finance industry
Forming a Political Action Committee
Holding an annual convention that attracts national speakers, second to none
Conducting an annual Advocacy Event that assists in getting our message out to the Legislature and the Executive Branch
Establishing a relationship with the Department of Financial Services in order to discuss and resolve member issues
Assisting the Department of Financial Services in the writing of the Consumer Bill of Rights,  and much more.
*In Process
Join New York MBA today and begin receiving member discounts and benefits!  For additional details, please contact executive director Christina Wiley at (518)963-0593 or email: cwiley@nymba.org.  Download our membership application at www.nymba.org/membership.
NYMBA Member Companies
ACS & Co. LLP
Adam Leitman Bailey P.C.
Arch MI
Berkshire Bank
Buffalo Niagara MBA
Capital Communications FCU
CBC Innovis
Central NY MBA
CMG Financial
Claims Recovery Financial Services
Class Valuation
CNB Mortgage
Community Bank NA
Cross State Funding
Data Facts
Diehl Mortgage Training & Compliance
Draper and Kramer Mortgage Corp.
Ellie Mae
Essent Guaranty
Fannie Mae
First New York FCU
Freddie Mac
Genworth Mortgage Insurance
Glens Falls National Bank
Gross Polowy LLC
Home Point Financial
Homestead Funding Corp
Hudson Valley FCU
Ianniello Anderson, PC
IREM Solutions Inc
Key Bank
Legacy National Group
LenderLogix
MBA NENY
McGlinchey Stafford PLLC
MGIC
Mid Hudson Valley MBA
Movement Mortgage
M&T Bank
MSI
National MI
NBT Bank
NJ Lenders Corp
NP, Inc.
Ocwen Financial
OwnersChoice Funding Incorporated
Paragon Home Loans, Inc.
Platinum Home Mortgage 
Plaza Home Mortgage 
Promontory Fulfillment Services, LLC 
Quicken Loans
Quorum Federal Credit Union
Residential Home Funding Corp
Residential Mortgage Services Inc
Rhinebeck Bank
Rochester MBA
Roman & Piccinnini, PLLC 
Saratoga National Bank
SEFCU Mortgage Services
Schiller, Knapp, Lefkowitz & Hertzel, LLP
School Systems Federal Credit Union
SONYMA
Strategic Compliance Partners
Stonehill Group
Syracuse Securities Inc
TEG Federal Credit Union
Upfront Security Associates
US Mortgage Corporation
Weaver Frame Law PLLC
Woods Oviatt Gilman LLP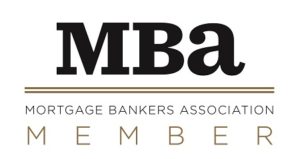 Legislative and Industry News
APPRAISAL MANAGEMENT COMPANY (AMC) LEGISLATION

Restoring zombie properties for New York municipalities and consumers is paramount.  The focus of this roundtable event is to provide a forum for positive discussion on revitalizing communities with experts on-hand in the fields of fast-track foreclosure law, property preservation entities, mortgage loan servicers and community stakeholders.  Neighborhood reinvestment and tools to rehabilitate properties in New York will be explored in this 1/2 workshop which is open to all stakeholders, elected officials, municipalities, housing advocates, lenders and those interested in improving communities throughout New York.
REVITALIZING COMMUNITIES FORUM:  MARCH 18, 2019, 8am-1pm
Renaissance Hotel, 144 State Street, Albany
---
ANNUAL ADVOCACY DAY CONFERENCE–"Making a Difference Together":  MARCH 18 & 19, 2019
Only through advocacy can we stop legislation that has unintended consequences for lenders and consumers alike.  Members of NYMBA came to Albany to meet with their elected representatives and promote good legislation . You can make a difference because you know your business better than anyone, and your knowledge is valuable to members of the state legislature.  Attendees:
Heard about proposed legislation that impacts the mortgage finance industry;

Learned how to effectively discuss legislation with members of the state legislature;

Had the opportunity to meet other concerned and involved members of the industry;

Were a part of shaping the future of your business


---
ADVOCACY SPONSORS: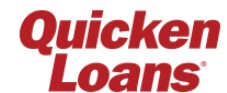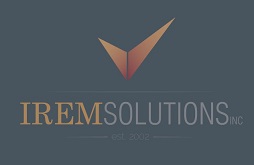 ---
Regulatory Relief Legislation receives Trumps approval
May 24, 2018:  President Trump signed S.2155, the Economic Growth, Regulatory Relief and Consumer Protection Act.  The full House passed the bill earlier in the week by a vote of 258-159. This legislation is unchanged from that which passed the Senate in March by a filibuster-proof bipartisan margin of 67-31. This legislation contains a number of MBA-supported provisions, such as:
SAFE Act amendments to provide 120 days of transitional authority for MLOs to originate when leaving a depository to join a sponsoring non-bank (or when crossing state lines);
Applying TILA consumer protections to PACE/energy efficiency mortgage products;
Added safeguards to protect veterans, surviving spouses and service members who utilize the VA Home Loan program's IRRRL refinancing product;
An improved, more workable regulatory regime for the eligibility of High Volatility Commercial Real Estate (HVCRE) construction loans; and,
Partial TRID and HMDA relief
Thank you to those who took action on these important issues!  Your advocacy makes a difference.
---
Brian Montgomery is confirmed as FHA Commissioner
May 22, 2018: By a comfortable 74-23 vote, the Senate approved Brian Montgomery as Assistant Secretary for Housing and FHA Commissioner, ending a nine-month process that saw his nomination repeatedly held up by Senate rules and a backlog of other Trump Administration nominations. Twenty-five Democrats joined 49 Republicans in approving Montgomery.
---
"BLACK HOLE" IS NO-LONGER, JUST IN TIME FOR THE SPRING SEASON!
On April 26, 2018 the Bureau of Consumer Finance Protection announced that it has addressed Regulation Z pertaining to TRID-RESPA, and re-disclosing changes of fees to borrowers before closing.  Access the new ruling here.
---
CFPB ISSUES TRID AMENDMENTS FINAL RULE
 On July 7, 2017, the CFPB published "Updates to [the] 'Know Before You Owe' Mortgage Disclosure Rule," to provide more clarity and greater certainty, as well as include technical corrections and amendments. The 560 page document includes:
Changes to the assistance loan exemption
Expansion of the KBYO/TRID rule for loans on cooperatives
Total of Payments calculations and related tolerances
The use of informational Loan Estimates
Clarifications regarding the Written List of Providers
Greater clarity for sharing information among settlement service providers
Changes regarding Construction Loans and Calculating Cash to Close
and more. For a copy of the rule, click HERE


---
NY FIRST HOME BILL PASSES
The NY First Home bill A5616/S4058 passed both the New York State Assembly and Senate before the end of the 2017 legislative session.  The legislation would allow individuals to deposit up to $5,000 per year ($10,000 for couples)  of after-tax dollars into a tax-free savings account, to pay for the down payment and closing costs,  in the case of a first-time homebuyer.  In addition, the principal amount would be treated as a state income tax deduction.  To view the legislation, click HERE.

---
NYS DEPARTMENT OF FINANCIAL SERVICES
PUBLISHES FINAL CYBERSECURITY RULE
Last Thursday, the NYSDFS published a cybersecurity rule that goes into effect on March 1, 2017. However, some parts of the regulation phase in anywhere from 180 days to 2 years in the future. The rule impacts banks, insurance companies, and other financial services institutions regulated by the Department. To view the press release and link to the regulation, click HERE.
---
NYSDFS PUBLISHES
"CONSUMER BILL OF RIGHTS"
Senate Bill 8159 Part Q, New York's  vacant and abandoned property legislation, became effective on December 20, 2016. According to the NYSDFS press release on December 7, 2016,  a provision of the new law requires the court overseeing a foreclosure proceeding to provide homeowners a copy of the  Consumer Bill of Rights  at the initial mandatory settlement conference. However within the Consumer Bill of Rights, the borrower is informed of where to go to find out what to bring to the mandatory settlement conference.  There are other notices that the lender/servicer is required to send to the borrower at least 90 days before commencing legal action against the borrower. Consult SB8159 Part Q for specifics.
Under the law, bank and mortgage servicers must complete an inspection of a property subject to delinquency within 90 days and must secure and maintain the property where the bank or servicer has a reasonable basis to believe that the property is vacant and abandoned. Banks and mortgage servicers are required to report all such vacant and abandoned properties to DFS and submit quarterly reports detailing their efforts to secure and maintain the properties and the status of any foreclosure proceedings. If DFS determines that a property that has been deemed vacant and abandoned is not being properly maintained by the relevant bank or mortgage servicer, the Superintendent will exercise her authority to hold the bank or mortgage servicer accountable. Violations are subject to a civil penalty of $500 per day per property.
---
NY DFS RELEASES FINAL RULE FOR

VACANT AND ABANDONED PROPERTY
On  December 7, 2016 the New York State Department of Financial Services released the Final Rule pertaining to vacant and abandoned properties. The legislation takes effect on December 20, 2016. The New York Mortgage Bankers Association has performed a complete analysis of the changes in the Final Rule, as opposed to the Proposed Rule. The NYMBA Analysis, Proposed Rule and  Final Rule can be obtained by clicking on the following links:
PROPOSED RULE
FINAL RULE
NYMBA ANALYSIS
---
NY STATE LEGISLATURE
PASSES BILL TO ADDRESS
VACANT AND ABANDONED PROPERTIES
In the early morning hours Saturday, June 18, 2016, the NY State Legislature passed S8159, a bill that would require servicers to maintain vacant and abandoned property that they do not own, for the many years that a foreclosure takes in the state of New York. Federally and state chartered depositories are exempt from the requirement if they either originate, own, service, or maintain their mortgages, or a portion thereof; and have less than 3/10 of 1% of the total loans in the state which they either originate, own, service or maintain.
Lenders/servicers will be required to inspect properties within 90 days of delinquency to determine occupancy, and continue to inspect every 25-30 days. Within 7 days of determining the property is vacant, the lender/servicer must post a notice on the property stating that they are maintaining the property, and provide a phone number to call. If there is no response from the borrower within 7 calendar days of posting, the lender servicer must secure and begin maintaining the property. The lender/servicer may not remove any of the borrower's personal property. There is a $500 per day fine to lenders/servicers for non-compliance.
The legislation also includes: a requirement to notify delinquent borrowers that they may stay in the property throughout the foreclosure process; a requirement for the NYSDFS to publish a Consumer Bill of Rights; a requirement for a lender/servicer who acquires a property through a judgment of foreclosure to place a property back on the market for sale within 180 days of the deed of sale or within 90 days of renovation of the property, whichever occurs first; extension of "workout" options in the mandatory settlement conference; an expedited foreclosure process for a vacant and abandoned property, if the borrowers fails to appear at the mandatory settlement conference; and technical changes to the STAR Personal Income Tax Credit.
For full text of the bill, click HERE.
---
NYS 2016 Budget Reinstates the

Refund of the

Special Additional Mortgage Recording Tax
On Friday evening, April 1, 2016 the New York State Budget was passed. The budget included the following language:
PART LL
"Section 1. Paragraph (b) of subdivision 9 of section 210-B of the tax law, as added by section 17 of part A of chapter 59 of the laws of 2014, is amended to read as follows:
(b) Carryover or refund. In no event shall the credit herein provided for be allowed in an amount which will reduce the tax payable to less than the fixed dollar minimum amount prescribed in paragraph (d) of subdivision one of section two hundred ten of this article. If, however, the amount of credit allowable under this subdivision for any taxable year, including any credit carried over from a prior taxable year, reduces the tax to such amount or if the taxpayer otherwise pays tax based on the fixed dollar minimum amount, any amount of credit not deductible in such taxable year may be carried over to the following year or years and may be deducted from the taxpayer's tax for such year or years. In lieu of carrying over to the following year or years, the unused portion of credits attributable to the special additional mortgage recording tax paid by the taxpayer as mortgagee with respect to mortgages of real property principally improved or to be improved by one or more structures containing in the aggregate not more than six residential dwelling units, each dwelling unit having its own separate cooking facilities, such taxpayer may elect to treat such unused portion as an overpayment of tax to be credited or refunded in accordance with the provisions of section ten hundred eighty-six of this chapter, except that no interest shall be paid on such overpayment.
2. This act shall take effect immediately and shall be deemed to have been in full force and effect on the same date and in the same manner as part A of chapter 59 of the laws of 2014, took effect."
As previously reported, upon learning that the 2014 budget eliminated the refund, effective with the 2015 tax year, the NYMBA contacted  the New York State Assembly and Senate; explaining the impact on non-depository lenders, and requesting a correction in the 2016 budget, retroactive back to January 1, 2015. In addition, we asked you to contact your legislators. As a result, there was bipartisan support in the NYS legislature for the correction, and it was added to both the Assembly and Senate One House bills, and inserted into the final bill, passed by both the Assembly and Senate. Our sincere thanks go out to all of you that assisted in this effort. Loss of the refund would have had a devastating impact on mortgage bankers doing business in the state of New York when filing their 2015 tax returns.
NYMBA Committees:  Be Involved–Stay Involved

 Join a NYMBA Committee–there's one that's right for you!
Legislative Committee   Discuss pending legislation that affects your industry. Talk about where the committee stands on passage or defeat of legislation.
CMB Committee   Promotes the professional designation of Residential Certified Mortgage Banker that is available to seasoned professionals seeking the ultimate recognition for professionalism and experience in residential mortgage banking. This professional designation is offered through national MBA.
Convention Committee     Plan, market, and carryout the annual convention.
Education Committee     Discuss, recommend  topics for educational events that you would like to see the association address in the form of either webinars or live events; assist with putting events together.
Membership Committee   The association is growing–and we want to grow even more! Help to engage lenders, servicers and vendors throughout the state with outreach efforts by leveraging your contacts to promote New York MBA.
PAC Fundraising Committee     Is fundraising a passion of yours? Do you believe that a strong PAC is crucial in the political process? Here's an opportunity to help raise funds for the New York Mortgage Bankers Political Action Committee.
Loan Servicing Committee   Works closely with the Legislative Committee to understand proposed legislation that impacts Loan Servicing of current and delinquent loans in New York. Issues are proactively reviewed and communicated to the Board of Directors with suggesting a plan of action. Four working groups have been established with specific goals:
Foreclosure Court Task Force Work on collecting data and researching the root cause of issues leading to the foreclosure court backlogs as well as other issues impacting the lengthy timelines in NYS.  The group would then work to identify feasible solutions to address these causes and work closely with the Legislative Committee to identify appropriate next steps.
Collaboration with Local MBA's and "Boots on the Ground" Promote relationships with regional MBA's as well as local stakeholders i.e. task forces, land banks etc. Communicate NY MBA efforts and best practices as well as identifying local issues related to vacant and abandoned properties and mortgaged properties in NYS.
Forging New Relationships and Improving Existing Relationships Building and improving relationships with New York Department of Financial Services (NY DFS), New York Conference Of Mayors (NYCOM), New York State Association of Counties (NYSAC), Land Banks, Habitat, National Community Stabilization Trust (NCST), Servicers and Credit Unions. Communicate with both government and private groups that have an interest in addressing servicing issues in the state as well as those impacting in New York communities.
Increasing Servicer Participation Increasing Servicing sessions and education at association events, the NYMBA Annual Convention, as well as at the national MBA level.
Technology Committee  Enhance the association's social media presence, increase awareness of association activities and contribute to website content.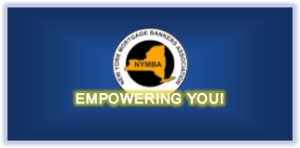 NY MBA's 2019 annual convention  was loaded with opportunities for attendees to meet and hear national speakers,  network with industry professionals, visit with exhibitors and expand their knowledge base.
We look forward to planning more events this year and in 2020 which will include the Annual Advocacy Conference in Albany, Membership renewals, and the annual convention—date and location TBA.
Watch the video below for highlights of convention.  Best wishes for a safe and enjoyable summer!
New York Mortgage Bankers Website Terms of Use
By accessing and browsing the New York Mortgage Bankers (NYMBA) Website (the "Site"), you agree to the following terms and conditions:
You may download and print pages of the Site for private, noncommercial use, provided that you do not remove any attributions, copyright notices, or other proprietary notices from them or otherwise modify them. You may not, however, download or print pages of the Site for public or commercial purposes without NYMBA's written permission. In addition, you may not, without NYMBA's written permission, distribute, modify, reproduce, sell, offer to sell, transmit, prepare derivative works of, or otherwise use any pages of the Site, other text or images displayed on the Site, or other content or code provided on or otherwise made available in connection with the Site. (All the foregoing pages, text, images, and other content and code are referred to as "Site Materials.")
The Site Materials may include images of people or places that are either the property of, or used with permission by, NYMBA. Except to the extent you are authorized by Section 1 to download and print unmodified pages of the Site for private, noncommercial use, and without limiting the restrictions set forth in Section 1 , any use of these images by you, or anyone else purportedly authorized by you, is prohibited. Unauthorized use of such images may violate copyright laws, trademark laws, the laws of privacy and publicity, and communications regulations and statutes.
NYMBA and its licensors retain all right, title, and interest in and to all copyrights and other intellectual property rights in or relating to the Site and the Site Materials. In addition, NYMBA and its licensors retain all right, title, and interest in and to all trademarks, service marks, logos, and other indicia of origin (collectively, the "Marks") displayed on the Site. Nothing contained on the Site should be construed as granting, by implication, estoppel, or otherwise, any license or right to use any Mark displayed on the Site without the written permission of NYMBA. Any use of the Marks by you, or anyone else purportedly authorized by you, is prohibited. You are also advised that NYMBA will aggressively enforce its intellectual property rights to the fullest extent of the law, including the seeking of criminal prosecution when appropriate.
Any communication or material you transmit to NYMBA or the Site by electronic mail or otherwise, including any data, questions, comments, or suggestions, is, and will be treated as, non-confidential and non-proprietary. You authorize NYMBA and its affiliates, successors, and assigns to distribute, modify, reproduce, sell, offer to sell, transmit, prepare derivative works of, or otherwise use any communication or material that you transmit to NYMBA or the Site. In addition, you authorize NYMBA and its affiliates, successors, and assigns to use, for any purpose whatsoever, any ideas, concepts, know-how, or techniques contained or reflected in or otherwise resulting from any communication or material you transmit to NYMBA or the Site. You represent and warrant that you have the right to transmit or post any such communication or material that you transmit or post and to agree to these Terms of Use with respect to such communication or material.
The Site and all Site Materials are provided "as is," without warranty of any kind. Neither NYMBA nor any other person or entity involved in creating, producing, delivering, or updating the Site (each a "Site Provider") makes any representation or warranty concerning the Site, the Site Materials, or your use of the Site or any Site Materials. To the maximum extent permitted by law, NYMBA disclaims, on its own behalf and on behalf of any and all other Site Providers, any and all implied warranties that might otherwise arise or apply, including any implied warranty of merchantability or of fitness for a particular purpose and any implied warranty of title, non infringement, or quiet enjoyment. Although NYMBA's objective is to provide accurate and up-to-date information on the Site, neither NYMBA nor any other Site Provider makes any representation or warranty of accuracy, and neither NYMBA nor an other Site Provider will have any responsibility or liability for any error or omission in any Site Materials. In addition, the use of antivirus and other security software is your responsibility, and neither NYMBA nor any other Site Provider will have any responsibility or liability for any virus, worm, or other malicious, intrusive, or otherwise harmful code that may be introduced into your computer equipment or other property as a result of your use of the Site or any Site Materials.
Neither NYMBA nor any other Site Provider will be liable to you or any other person or entity for any damages, whether direct or indirect, arising out of or otherwise relating to the Site, the Site Materials, or your use of the Site or the Site Materials. In no event will NYMBA or any other Site Provider be liable to you or any other person or entity for any special, incidental, consequential, or punitive damages. This exclusion of special, incidental, consequential, and punitive damages is independent of any other limitation of remedy.
The Site may contain links to other websites or frames that contain pages, or portions of pages, of other websites ("Other Site Materials"). NYMBA has not necessarily reviewed such Other Site Materials and will not be responsible or liable to you or any other person or entity for any such Other Site Materials or their content or use. Any use by you of such Other Site Materials is at your own risk.
Although NYMBA may, from time to time, monitor or review postings, transmissions, uploads, etc. (collectively, "Postings"), if any, on the Site, NYMBA is under no obligation to do so and assumes no responsibility or liability arising from any Posting, its content, or any error, defamation, libel, slander, omission, falsehood, obscenity, pornography, profanity, danger, or inaccuracy contained in any information in any Posting. You are prohibited from posting, transmitting, uploading, or otherwise causing to be placed on the Site any unlawful, threatening, libelous, defamatory, obscene, scandalous, inflammatory, pornographic, or profane material, or any material that could constitute or encourage conduct that would be considered a criminal offense, give rise to civil liability, or otherwise violate any law or proprietary right of any third pay. NYMBA will fully cooperate with any law enforcement authorities or court order requesting or directing NYMBA to disclose the identity of anyone posting any such information or materials.
NYMBA may, at any time, revise or update these Terms and Conditions, with or without notice, by updating this posting. The current Terms and Conditions can be found by clicking the hypertext link for Terms and Conditions on the Site.
New York Mortgage Bankers Association
P.O. Box 3242
Albany, New York 12203
518.963.0593 Office
518.514.1430 Fax
www.nymba.org
Christina Wiley, Executive Director
cwiley@nymba.org
New York Mortgage Bankers Website Privacy Policy
New York Mortgage Bankers Association (NYMBA) recognizes privacy and security as a concern for itself and individuals accessing the Internet. This describes the privacy policy and the security measures we take to protect personal information. By using our Website, you consent to the collection and use of your information by NYMBA as set forth in the policy. If there are any changes to our policy, the changes will be posted on the Website. You must check back periodically to ensure you have the most current policy.
What information is collected?
NYMBA collects personally-identifiable information, including name, title, company, address, e-mail address, phone numbers, etc. You are not required to provide information to obtain access to any part of our Website.
Our Website server also collects the domain names of visitors to our Website. This information is aggregated to measure number of visits, average time spent on the NYMBA Website, pages viewed, etc. We use this information to measure the use of our Website and to improve content.
Who is collecting the information?
When you are on the NYMBA Website and are asked for personal information, you are sharing that information with NYMBA. The NYMBA Website may contain various links to third-party Websites. These sites may provide additional information, goods, services and/or promotions. These sites are owned and operated independently of NYMBA, and have their own separate privacy and data collection practices. Any information you provide to these Websites will be governed under the terms of their privacy policy, if any. NYMBA has no responsibility or liability whatsoever for the independent actions or policies of these independent sites, and is not responsible for the content or privacy practices of such sites.
 How is my information used?
NYMBA's primary goal in collecting personal information is to facilitate business relationships and to enable us to contact you to fulfill requests. This information may also be used to provide you with a customized experience on our site, which includes interactive communications, and other services.
The NYMBA site may also contain optional surveys and questionnaires asking for information, as well as several opportunities for visitors to ask questions. We use the information you provide to help us design and build better services, to customize your experience, and to provide advice and recommendations. Taking part in any of these segments is always optional.
We also use the information we collect to help target valuable marketing and advertising offers. This kind of advertising may be done with banner ads as well as promotional emails sent by NYMBA, or by third parties under contract with NYMBA.
NYMBA may perform research on our users' demographics, interests, and behavior based on the information provided to us when making a request, during a promotion, from surveys and from our server log files. We do this to better understand and serve our users. This research is compiled and analyzed on an aggregated basis to prevent identification of personal information relating to any one individual. NYMBA may share this aggregated data with our business partners.
 With whom does NYMBA share my information?
Except as outlined in this policy or on our website, it is NYMBA's policy not to provide your personal information to third-parties without your consent.
NYMBA may match user information with third party data to help us better understand our customers (customer profiling). NYMBA may also disclose aggregated user statistics in order to describe our Website to prospective business partners, advertisers, and other third parties, and for other lawful purposes.
Additional Information
If you have any questions or concerns about your privacy on the Site, or wish to opt-out of any email list, please contact us at: mcollins@nymba.com.