Regulatory Relief Legislation receives Trumps approval
May 24, 2018:  President Trump signed S.2155, the Economic Growth, Regulatory Relief and Consumer Protection Act.  The full House passed the bill earlier in the week by a vote of 258-159. This legislation is unchanged from that which passed the Senate in March by a filibuster-proof bipartisan margin of 67-31. This legislation contains a number of MBA-supported provisions, such as:
SAFE Act amendments to provide 120 days of transitional authority for MLOs to originate when leaving a depository to join a sponsoring non-bank (or when crossing state lines);
Applying TILA consumer protections to PACE/energy efficiency mortgage products;
Added safeguards to protect veterans, surviving spouses and service members who utilize the VA Home Loan program's IRRRL refinancing product;
An improved, more workable regulatory regime for the eligibility of High Volatility Commercial Real Estate (HVCRE) construction loans; and,
Partial TRID and HMDA relief
MBA President and CEO David H. Stevens issued a statement following the vote, praising its passage.
---
Brian Montgomery is confirmed as FHA Commissioner
May 23: By a comfortable 74-23 vote yesterday, the Senate approved Brian Montgomery as Assistant Secretary for Housing and FHA Commissioner, ending a nine-month process that saw his nomination repeatedly held up by Senate rules and a backlog of other Trump Administration nominations. Twenty-five Democrats joined 49 Republicans in approving Montgomery.
BrianMontgomeryThe Mortgage Bankers Association and other industry trade groups had pushed hard for Montgomery's approval. Following yesterday's vote, MBA President and CEO David H. Stevens, CMB, issued a statement, praising the Senate vote and pledging to work with Montgomery on key housing issues.
"MBA commends the Senate for confirming Brian Montgomery to lead the Federal Housing Administration," Stevens said. "His experience, knowledge and ability will ensure his success in this position. MBA fully supports FHA's efforts to assist low and moderate income Americans and first-time homebuyers. We look forward to working with Brian Montgomery and the FHA team, and continuing to work with Secretary Ben Carson, to ensure they succeed in their mission."
This will be Montgomery's second stint as FHA Commissioner, having previously served from 2005 to 2009, under both the George W. Bush and Obama Administrations. During that period, MBA and other industry trade groups said in a March letter to Senate leadership, "he realized the immense counter-cyclical benefits that FHA can provide in the middle of the housing crisis. He also led HUD's response to Hurricane Katrina and chaired the Hurricane Recovery and Response Center at HUD headquarters."
The Trump Administration initially nominated Montgomery in September 2017. The Senate Banking favorably reported his nomination in late November by an 18-5 bipartisan vote; however, under Senate rules and procedures, and given that the full Senate did not hold a floor vote on his confirmation before year's end, his nomination was "returned" at the end of 2017. He was nominated again in early January; the Banking Committee once more favorably reported his nomination later that month.
"Brian brings a wealth of housing knowledge and experience to HUD having held this position in two previous administrations, and we are excited to welcome him back to the Agency," said HUD Secretary Ben Carson in a statement. "FHA's work is critical to HUD's mission of advancing sustainable homeownership opportunities and quality affordable housing for all Americans. Brian understands this better than anyone and will be ready on day one to address the challenges of today's housing market."
"I'm honored to have the opportunity to serve with Secretary Carson and the team at HUD to further equal access to affordable rental housing and homeownership opportunities and seek solutions to restore vitality to the housing market," Montgomery said in a statement.
Source: MBA Newslink
Mike Sorohan msorohan@mba.org
Thank you to those who took action on these important issues!  Your advocacy makes a difference.
---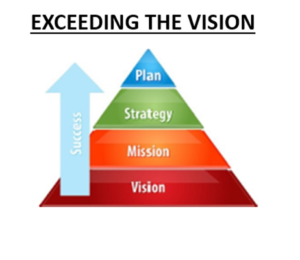 2018 Annual Convention–Success!
Click here to see some highlights of the 2018 Convention in Albany.
---
2018 Convention Sponsors
DIAMOND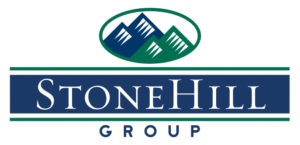 ---
PLATINUM

---
GOLD

---
Thank you!