TRID 2.0–Are You Ready?    Have questions?
Thursday, September 27, 2018 10am-10:45am
NYMBA Member – COMPLIMENTARY!
Future Member $49.95
Space is limited–RSVPS needed!
 We're holding a live webinar presentation on September 27th—free for all New York MBA members!
TRID 2.0 addresses many of the pain points that our industry has struggled with over the past two years. The new rule is in effect & compliance is mandatory as of October 1, 2018.
This webinar will cover tolerance levels in motion, and significant changes including:
Construction loan disclosures
Re-disclosures after Rate Lock
Escrow closing notices
Co-ops and Loan Estimates
Compliance expert Linda Bow will outline changes included in TRID 2.0 and answer your questions.  Linda Bow, CRCM, CUCE, BSACS is the Director of Compliance for New York Credit Union Association. 
Linda has been in the regulatory compliance environment for over 30 years. In addition to her designations she has her Master's degree in Business Ethics & Compliance and is a graduate of the ABA Stonier School of Banking with a Wharton School Leadership certification. Her extensive knowledge base is enhanced with her broad range of experience and expertise from overseeing loan production, servicing, pricing and selling. She has successfully managed financial institutions, compliance departments and staff through regulatory changes and implementations as well as developed and sustained Compliance Management structures focused on first, second and third lines of defense and annual risk assessments.
---
Senate and Assembly approve State AMC Licensing Bill–Awaiting Governor Cuomo's signature
Both branches of the NYS Legislature, approved in June, the long sought after AMC licensing bill, as required by Dodd-Frank.  When approved, all 50 states will be compliant by having passed legislation that establishes guidelines  for  Appraisal Management Companies, a federal mandate effective August 2018.  This bill needs to be presented to the Governor, just out of his successful primary campaign, in order to be signed into law.
By regulating AMCs, in a manner consistent with federal guidance, New York State will  continue with business as usual, with no disruption to consumers, lenders, appraisers or AMCs. However, should Governor Cuomo not enact the AMC minimum standards,  the ability of the state's consumers to access the affordable mortgage programs of the federal government will be jeopardized and force all bank and non-bank mortgage lenders that use AMCs to serve the appraisal needs of New York homebuyers to create new business models to facilitate Federally Related Mortgage Transactions. This would unnecessarily increase consumers' costs and needlessly disrupt New York's residential marketplace.  
---
Brian Montgomery is confirmed as FHA Commissioner
May 23, 2018: The Senate approved Brian Montgomery as Assistant Secretary for Housing and FHA Commissioner, ending a nine-month process that saw his nomination repeatedly held up by Senate rules and a backlog of other Trump Administration nominations. Twenty-five Democrats joined 49 Republicans in approving Montgomery.
The Mortgage Bankers Association and other industry trade groups had pushed hard for Montgomery's approval.  "MBA commends the Senate for confirming Brian Montgomery to lead the Federal Housing Administration," Stevens said. "His experience, knowledge and ability will ensure his success in this position. MBA fully supports FHA's efforts to assist low and moderate income Americans and first-time homebuyers. We look forward to working with Brian Montgomery and the FHA team, and continuing to work with Secretary Ben Carson, to ensure they succeed in their mission."
This will be Montgomery's second stint as FHA Commissioner, having previously served from 2005 to 2009, under both the George W. Bush and Obama Administrations. During that period, MBA and other industry trade groups said in a March letter to Senate leadership, "he realized the immense counter-cyclical benefits that FHA can provide in the middle of the housing crisis. He also led HUD's response to Hurricane Katrina and chaired the Hurricane Recovery and Response Center at HUD headquarters."
"Brian brings a wealth of housing knowledge and experience to HUD having held this position in two previous administrations, and we are excited to welcome him back to the Agency," said HUD Secretary Ben Carson in a statement. "FHA's work is critical to HUD's mission of advancing sustainable homeownership opportunities and quality affordable housing for all Americans. Brian understands this better than anyone and will be ready on day one to address the challenges of today's housing market."
"I'm honored to have the opportunity to serve with Secretary Carson and the team at HUD to further equal access to affordable rental housing and homeownership opportunities and seek solutions to restore vitality to the housing market," Montgomery said in a statement.
Source: MBA Newslink
Mike Sorohan msorohan@mba.org
---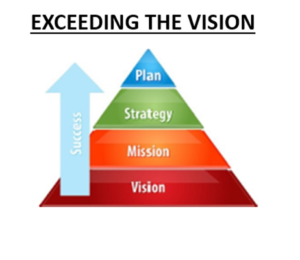 2018 Annual Convention–Success!
Click here to see some highlights of the 2018 Convention in Albany.
---
2018 Convention Sponsors
DIAMOND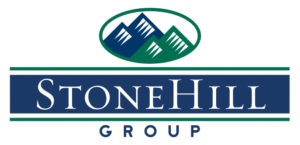 ---
PLATINUM

---
GOLD

---
Thank you!