THANKS TO OUR
2017 CONVENTION SPONSORS
DIAMOND SPONSORS

PLATINUM SPONSORS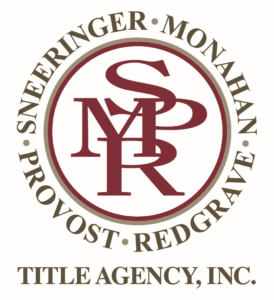 GOLD SPONSORS

SILVER SPONSORS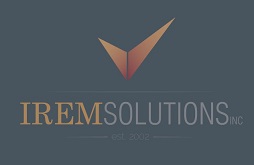 BRONZE SPONSORS


OPENING RECEPTION SPONSOR

HUD Withdraws MIP Reduction
One hour after Donald Trump became President, the Department of Housing and Urban Development announced it has withdrawn the reduction of Mortgage Insurance Premiums, which would have been effective with closing/disbursements on or after January 27, 2017. HUD will issue a subsequent Mortgagee Letter at a later date, should there be a policy change.
NYSDFS Reissues Proposed Rule on Cybersecurity
On December 28, 2016, based on comments received from the industry, the New York State Department of Financial Services reissued a proposed cybersecurity rule. The Department is only allowing a 30 day comment period. The NYMBA does plan to comment on your behalf.  Please click HERE to obtain a copy of the full text of the reissued proposed rule. We ask that you pass the proposal on to your IT Departments for comments, which can be emailed to:
mcollins@nymba.org
for consideration in our response to the Department. We also encourage your individual lending institutions to submit comments to the Department. A copy of the summary of the rule can be obtained  on pages 23-26 of the NY State Register, available at https://docs.dos.ny.gov/info/register/2016/dec28/pdf/rulemaking.pdf

NYMBA Testifies Before
The NY State Assembly Committee on Banks
in Regards to Proposed Cybersecurity Rule
On December 19, 2016 the NYMBA testified before the NYS Assembly Committee on Banks and urged them to work with the federal government on nationwide cybersecurity regulation, rather than perpetuate a patchwork of potentially conflicting state regulations. The hearing was in response to a recently proposed rule by the state's Department of Financial Services.
James Bopp, National Correspondent Sales Manager with Platinum Home Mortgage Corporation and NYMBA Legislative Chairman, gave testimony  on behalf of the industry. Attached to the testimony was a comment letter sent to the NYSDFS last month, in which the NYMBA, the MBA, and a broad coalition of industry trade groups asked that any regulations that address cybersecurity threats to financial services companies be complementary and consistent with existing cybersecurity requirements and embody a risk-based approach.
Bopp told the Committee that NYMBA members share concerns about cybersecurity threats and have invested "millions" of dollars to defend against cybercriminals. But he noted that the proposed rule places an unnecessary burden on financial institutions.
The NYSDFS proposed first-in-the-nation regulation on cybersecurity threats  impacts banks, insurance companies, and other financial services institutions regulated by the State Department of Financial Services. It requires the financial services industry to establish and maintain a cybersecurity program designed to protect consumers and ensure the safety and soundness of New York State's financial services industry.
With national security at stake, Bopp said in his testimony, "we need a national response to fight this war. Respectfully, what we do not need is a regulation that places the burden on financial institutions to defend our nation. This is especially so when that burden is disproportionately felt by New York's small and medium sized independent mortgage lenders. Additionally, we believe it is misguided to direct these companies–which are already struggling to comply with profound regulatory obligations and costs–to execute these new, extensive and prescriptive protocols in just a few short weeks."
Bopp said while lenders consider the government to be an ally in our efforts, we disagree that potential conflicting regulations issued by each state, as well as the federal government, will protect lenders and the residents of New York.
"Cybersecurity regulations issued by only one state this year, will surely lead to additional and potentially divergent cybersecurity regulations issued in a few more states early next year," Bopp said. "That pattern will continue and it will create a patchwork of state requirements. Our elected officials should encourage efforts to converge and coordinate with existing cybersecurity requirements. Please help us to balance important consumer protections with this reality. Unilateral action will ultimately lead to multiple standards which have the potential to conflict with each other and produce expensive and divergent results."
Bopp added that the industry is already spending millions of dollars to prevent cybercrime. No doubt, this rule will require the spending of millions more. Bopp said "Rest assured, those expenses will raise the cost of credit to New York's credit worthy borrowers immediately, as we attempt to make the necessary operational and technology investments to comply. It will also increase costs in the months to come, when other states emulate New York and our member companies try to compete outside the state."
Bopp further urged DFS to slow the process down, given that the federal government is also considering a proposed rule that would have sweeping national applications. Three federal agencies–the Federal Reserve, the Office of Comptroller of the Currency and the Federal Deposit Insurance Corp.–issued a notice of proposed rulemaking on a set of enhanced cybersecurity risk-management and resilience standards that would apply to large and interconnected entities. "I urge the members of the Committee at the very least to encourage the New York Department of Financial Services to pause its rulemaking to await the results of this interagency effort currently underway," he said. "The federal proposal appears to move in the direction of the second major theme of the industry's letter to the Department: that any final rule take a risk-based approach. That is because these new threats to New York mortgage lenders and others are constantly evolving. Our companies can best serve consumers if they are permitted to address these threats within a framework that is flexible and can evolve and adapt over time to the latest tactics and weapons."
NYDFS RELEASES FINAL RULE FOR
VACANT AND ABANDONED PROPERTY
On  December 7, 2016 the New York State Department of Financial Services released the Final Rule pretaining to vacant and abandoned property. The legislation is effective on December 20, 2016. The New York Mortgage Bankers Association has performed a complete analysis of the changes in the Final Rule, as opposed to the Proposed Rule. The NYMBA Analysis, Proposed Rule and  Final Rule can be obtained by clicking on the following links:
PROPOSED RULE
FINAL RULE
NYMBA ANALYSIS
NY STATE LEGISLATURE
PASSES BILL TO ADDRESS
VACANT AND ABANDONED PROPERTIES
In the early morning hours Saturday, June 18, 2016, the NY State Legislature passed S8159, a bill that would require servicers to maintain vacant and abandoned property that they do not own, for the many years that a foreclosure takes in the state of New York. Federally and state chartered depositories are exempt from the requirement if they either originate, own, service, or maintain their mortgages, or a portion thereof; and have less than 3/10 of 1% of the total loans in the state which they either originate, own, service or maintain.
Lenders/servicers will be required to inspect properties within 90 days of delinquency to determine delinquency, and continue to inspect every 25-30 days. Within 7 days of determining the property is vacant, the lender/servicer must post a notice on the property stating that they are maintaining the property, and provide a phone number to call. If there is no response from the borrower within 7 calendar days of posting, the lender servicer must secure and begin maintaining the property. The lender/servicer may not remove any of the borrower's personal property. There is a $500 per day fine for non-compliance.
The legislation also includes: a requirement to notify delinquent borrowers that they may stay in the property throughout the foreclosure process; a requirement for the NYSDFS to publish a Consumer Bill of Rights; a requirement for a lender/servicer who acquires a property through a judgment of foreclosure to place a property back on the market for sale within 180 days of the deed of sale or within 90 days of renovation of the property, whichever occurs first; extension of " workout" options in the mandatory settlement conference; an expedited foreclosure process for vacant and abandoned property, if the borrowers fails to appear at the mandatory settlement conference; and technical changes to the STAR Personal Income Tax Credit.
For full text of the bill, click HERE.
NYS 2016 Budget Reinstates the
Refund of the
Special Additional Mortgage Recording Tax
On Friday evening, April 1, 2016 the New York State Budget was passed. The budget included the following language:
PART LL
"Section 1. Paragraph (b) of subdivision 9 of section 210-B of the tax law, as added by section 17 of part A of chapter 59 of the laws of 2014, is amended to read as follows:
(b) Carryover or refund. In no event shall the credit herein provided for be allowed in an amount which will reduce the tax payable to less than the fixed dollar minimum amount prescribed in paragraph (d) of subdivision one of section two hundred ten of this article. If, however, the amount of credit allowable under this subdivision for any taxable year, including any credit carried over from a prior taxable year, reduces the tax to such amount or if the taxpayer otherwise pays tax based on the fixed dollar minimum amount, any amount of credit not deductible in such taxable year may be carried over to the following year or years and may be deducted from the taxpayer's tax for such year or years. In lieu of carrying over to the following year or years, the unused portion of credits attributable to the special additional mortgage recording tax paid by the taxpayer as mortgagee with respect to mortgages of real property principally improved or to be improved by one or more structures containing in the aggregate not more than six residential dwelling units, each dwelling unit having its own separate cooking facilities, such taxpayer may elect to treat such unused portion as an overpayment of tax to be credited or refunded in accordance with the provisions of section ten hundred eighty-six of this chapter, except that no interest shall be paid on such overpayment.
2. This act shall take effect immediately and shall be deemed to have been in full force and effect on the same date and in the same manner as part A of chapter 59 of the laws of 2014, took effect."
As previously reported, upon learning that the 2014 budget eliminated the refund, effective with the 2015 tax year, the NYMBA contacted  the New York State Assembly and Senate; explaining the impact on non-depository lenders, and requesting a correction in the 2016 budget, retroactive back to January 1, 2015. In addition, we asked you to contact your legislators. As a result, there was bipartisan support in the NYS legislature for the correction, and it was added to both the Assembly and Senate One House bills, and inserted into the final bill, passed by both the Assembly and Senate. Our sincere thanks go out to all of you that assisted in this effort. Loss of the refund would have had a devastating impact on mortgage bankers doing business in the state of New York when filing their 2015 tax returns.
June, 2016 Convention Sponsors
PLATINUM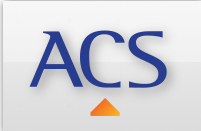 Acquavella, Chiarelli, Shuster & Co, LLP
Certified Public Accountants and Advisors

 SILVER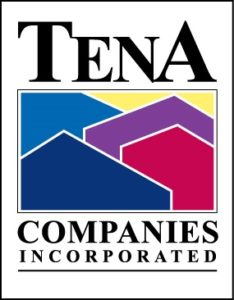 BRONZE